The monument was erected by The Lexington Chapter of The Daughters of the American Revolution on August 15, 1896.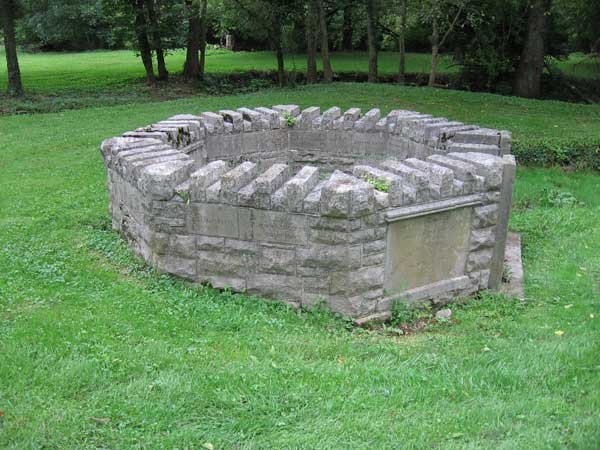 The site for Bryan's Station was chosen primarily for its proximity to the spring, which sits just off a tributary of Elkhorn Creek.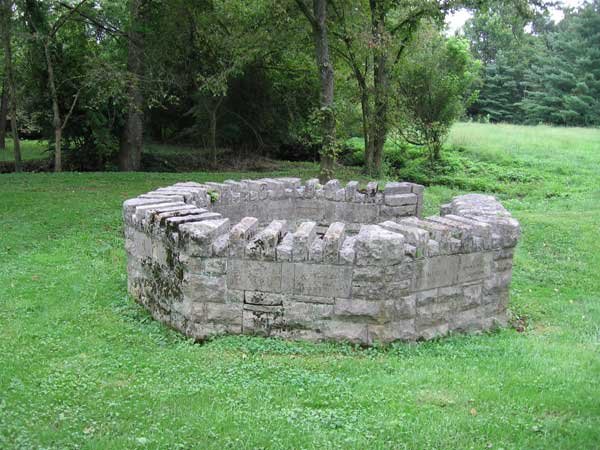 Looking east toward the intersection of Briar Hill and Bryan Station roads.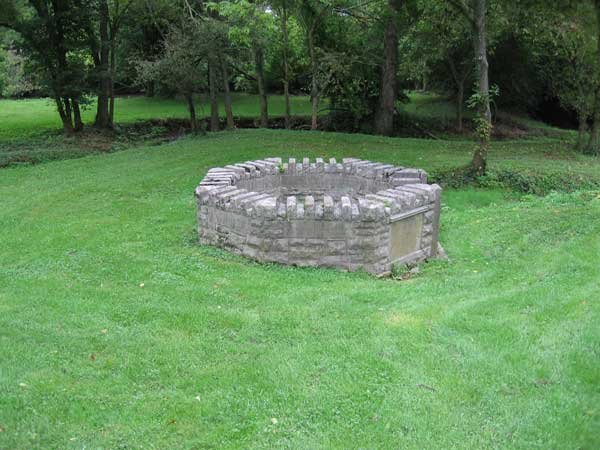 A view inside the monument.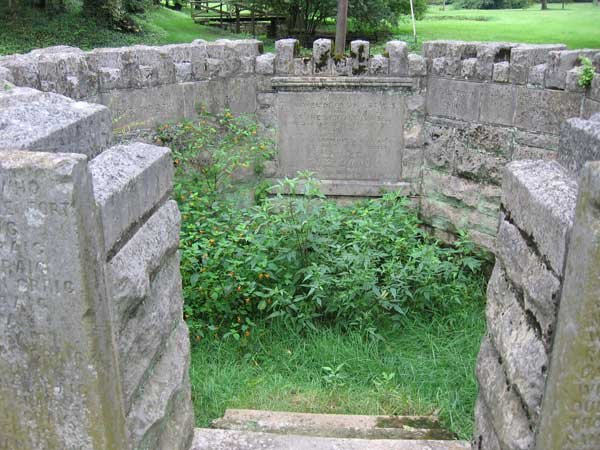 "In honor of the women of Bryan's Station who on the 15th of August 1782 faced a savage host in ambush and with a heroic courage and a sublime self-sacrifice that will remain forever illustrious obtained from this spring the water that made possible the successful defense of that station."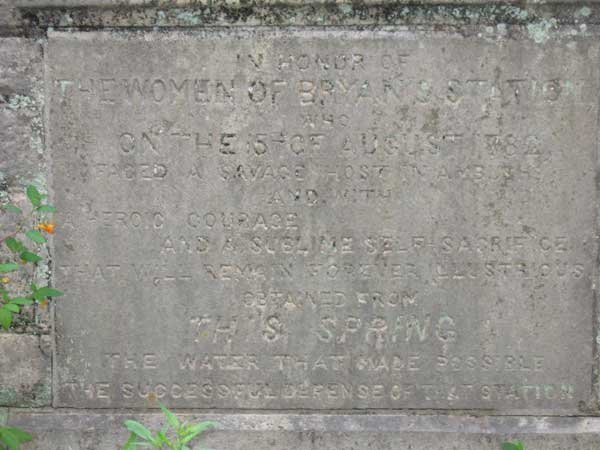 A view from Bryan Station Road through thick brush on the side of the road.
Looking westward.